There are many good reasons to legally establish paternity even if the parents are happily living together and everything is going well. When a couple has a child out of wedlock, paternity may be used to establish custody, child support, the child's family name, and visitation rights. By being actively involved in a paternity case, both parties in the case can save themselves emotional stress and costly delays as well as protect their rights and their children's rights.
Paternity is not only useful for deciding issues of custody, child support and visitation rights. If a parent is severely injured, killed, goes missing, or is no longer able to care for a child, and there is no legal order identifying the other parent, it may be difficult to determine who will take care of the child. Similarly, if paternity has not been established in a court of law, fathers may find themselves relegated to the status of a legal stranger until he takes the appropriate legal steps.
Protect yourself against these and other problems by establishing paternity. I can help you through the process.
Paternity and Child Support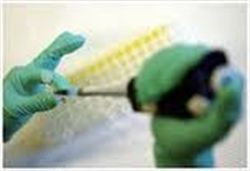 For mothers or fathers who are involved in disputes over child support, the question of paternity is important in determining support obligations and the rights of the father to the child. In paternity cases, child support obligations can run back to the birth of the child and it is important for fathers to know their obligations before too much time passes. It is also important to establish paternity in order to create a record in the event that either parent or the child disappears. Similarly, parents' rights are seriously affected in situations where one parent may want to move with the child and legal paternity orders have yet to be put in place.
Another important consideration when dealing with paternity issues can be which parent initiated the legal action. The effect on the children, especially in finding out in the future who brought the paternity action, can be tremendous and emotional.
For your paternity case, you need a law firm that will respect your rights and your privacy, and will look out for the best interests of you and your children.