Thomas A. Morton, your neighborhood attorney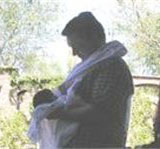 The Reason Why I Do It

I have brought many lessons from practicing family law into my relationship with my daughter and her mother.
Tom Morton is a single father sharing equal custody of his six-year-old daughter, who is the light of his life.
Tom's practice includes family law, divorce, legal separation, paternity, child support, child custody, parenting time, visitation, spousal maintenance and alimony, division of assets and debts, community property, community debt, post-decree modification, fathers' rights, mothers' rights, grandparents' visitation rights, juvenile law guardianships, child dependencies, severance of parental rights, bankruptcy (including adversarial actions), probate, wills, estates, intestate succession, powers of attorney, living wills, landlord tenant, eviction, debt collections, garnishment, real estate disputes, adverse possession, real estate partition, and contract disputes.
Tom was born and raised in San Diego, California. He earned his bachelor's degree from the University of California San Diego in 1997 and his law degree from the University of San Diego School of Law in 2000. From 1999 through October, 2004, Tom served as a Judge Advocate in the United States Marine Corps. As a Judge Advocate and Legal Assistance Officer, Tom advised Marines and sailors on military divorce, landlord tenant, contract dispute, child custody, child support, alimony, spousal maintenance, and consumer law issues. Tom also prosecuted criminal cases, including attempted murder, rape, child molestation, and aggravated assault matters. Tom also acted as a Civil Law Officer.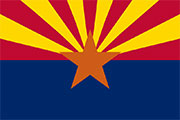 After leaving the Marine Corps in October 2004, Tom returned to civilian practice in Phoenix, Arizona.
Since leaving the Marine Corps, Tom has continuously practiced in the areas of family law, probate, and wills. Until July, 2007, Tom worked for a firm with several attorneys and a huge advertising budget. He eventually left, preferring a smaller firm where he can have more client interaction and provide a more compassionate and caring approach for his clients.
In September 2011, Tom finally took the step of working on his own, preferring to have his clients as his boss to having an employer whose primary concern is bringing in money.
Tom has handled all aspects of family law matters, including appeals, divorce, legal separation, paternity, custody and visitation (parenting time), grandparents' visitation rights, child support, spousal maintenance (alimony), and deviation from the child support guidelines. Tom has a particular passion for fairness, and loves pursuing the rights of the aggrieved parent, whether it is the father's rights, or the mother's rights getting trampled. Tom also strives to see that, in cases involving minor children, the courts and the parties provide for the best interests of the children.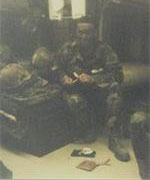 The Toughest Summer Ever: Officer Candidate School

I am proud to have served in the Marines. I have brought many lessons learned from my service to the practice of law.
In his practice, Tom has deep experience representing clients at all levels of hearings, including appellate oral arguments, divorce/dissolution of marriage trials, legal separation trials, paternity trials, default hearings, child support establishment hearings, child support modification hearings, spousal maintenance (alimony) modification hearings, temporary orders hearings, order of protection hearings, order to show cause hearings, and enforcement hearings. Tom has practiced in justice court, superior court, the court of appeals, and city courts. He enjoys going to a hearing or conference.
Tom's military experience has given him knowledge and insight into issues particularly affecting military members and their spouses.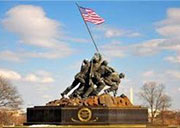 For example, Tom understands the military compensation system, the retirement/pension system, the Thrift Savings Account, the Survivor Benefit Plan, and the family support orders, as enacted by the various branches of the military. Tom also understands the ramifications and impact of the Service members' Civil Relief Act (SCRA), formerly the Soldiers' and Sailors' Civil Relief Act (SSCRA). Tom has the utmost respect for his fellow service members and offers a military discount of 30% off of his hourly rate.
Tom also has experience in many different property and debt issues facing people enduring divorce, such as division of retirement and pension assets, community property and community debt, sole and separate property and sole and separate debt, community property business and business valuation, community property real estate and property valuation/appraisal, community liens on sole and separate property, characterization of debt and property, waste of community assets, debt not incurred for the benefit of the marital community.
Tom also understands cases involving complex child custody and parenting time issues, such as permanent relocation of a child out of state, child abuse and neglect, domestic violence, child custody evaluations, and cases involving drug use and substance abuse.
Tom has successfully represented clients on both sides in different cases involving a question of whether a parent should be allowed to permanently relocate a child out of the State of Arizona. He has successfully represented clients accused of abuse and neglect and has successfully assisted clients in protecting their children from abusive parents. He has successfully handled cases involving allegations of and actual drug use by a parent. He has successfully sought court orders mandating that a parent allow contact with the minor child(ren) and their grandparents.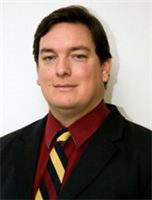 Your Neighborhood Family Attorney

I love the practice of law and I want to be your attorney.
Tom continually works to hone his communication skills. He attends Toastmasters, a public speaking club where he often gives speeches for the purpose of perfecting his speaking skills. Already a skilled speaker, Tom works on delivering prepared speeches as well as impromptu speeches. He has won several awards at his meetings for both his speaking skills and evaluation skills.
While many attorneys seem to avoid settlement in order to remain involved in a family law matter for an extended period, and thus increasing the fees that they collect, Tom prides himself on his ability to settle many cases well short of going to trial and often very early in the case. He is a very reasonable attorney who gives realistic, reasonable advice to his clients, but is not afraid of a fight when the circumstances are appropriate or when the opposing counsel and opposing party refuse to behave in a reasonable manner.
Tom is a unique family law attorney for another reason: he has experience collecting debts. Many family law attorneys are able to secure a judgment in favor of their clients, but then cannot or will not pursue collection. Tom will quite often get a money judgment in favor of his client and then pursue vigorous (and often successful) collection efforts. Tom firmly believes that obtaining a money judgment is only half of the project. Collecting is the other half.
Tom hopes that you will hire him to pursue your family law matter, but whether you choose him or you choose someone else, he wishes you success in your endeavors.